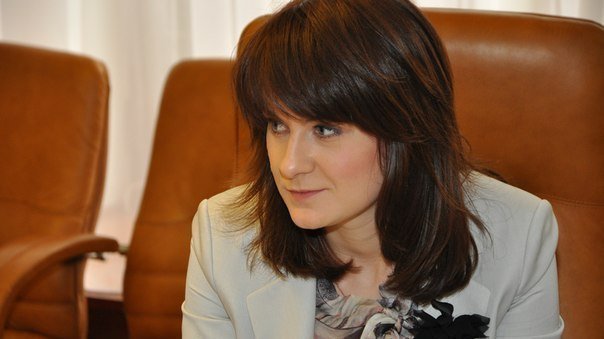 Sign the petition here: Drop or dismiss all charges against Russian human rights activist Maria Butina.
Don't Let Maria Butina Go To Prison For Supporting American 2nd Amendment Values!

Right to Bear Arms, Russia's premier gun rights organization, wishes to express its grave concern at what we see as the politically-motivated prosecution of our founder, Maria Butina, and calls on the relevant authorities in the United States to immediately drop or dismiss all charges against her.

Right to Bear Arms has played an active role in Russian civil society under Maria Butina's leadership. Since our founding in 2011, we have lobbied for a Russian equivalent of the Second Amendment, organized public educational seminars, promoted "castle doctrine" laws such as the ones that exist in many US states, and provided free legal defense for people facing criminal charges for self-defense. Like most civil society organizations, in Russia or elsewhere, we have encountered both support and opposition on the part of our government.

Maria Butina has never made a secret of her conservative and patriotic pro-Russian political views. This is not the behavior of a spy or an agent of influence trying to worm her way into American political organizations. Although not everyone might agree with them, in Russia as in the United States, she has a right both to her opinions (freedom of speech), and to network with people who share said opinions (freedom of association) in both countries. We express particular concern over the timing of Maria Butina's arrest, which occurred just hours after the Helsinki Summit between Russian President Vladimir Putin and US President Donald J. Trump, as well as the prosecution's request to withhold evidence from the public. This raises questions about the fairness of the trial and its freedom from political influence.

Right to Bear Arms broadly agrees with Maria Butina's goals of improving relations between Russia and the United States, and all of us (by definition) support expanded gun rights. However, you don't exactly have to be a "gun nut" to be concerned about the implications of this case for free speech in the United States, as well as the potential impact on public diplomacy between Russia and the United States – public diplomacy that is arguably needed more than ever, given the current state of relations between the two nuclear superpowers. But given this precedent, how can we reasonably expect ordinary citizens to practice public diplomacy – to learn, network, and exchange ideas with each other – when Russians face the real risk of arrest and imprisonment in the United States for having had associated with officials from both countries?

We reiterate our belief that this case only serves to raise mutual suspicions and constrict civil rights to the detriment of both Russians or Americans.

We repeat our call to the relevant American authorities to immediately drop or dismiss all charges against Maria Butina!
Completely ridiculous if you ask me.
By this precedent, any Russian who has had contacts with both Russian and American officials can go to prison in the US, just so that Democrats can continue to indulge their Trump Derangement Syndrome. Unacceptable!