Share of human accomplishment by race: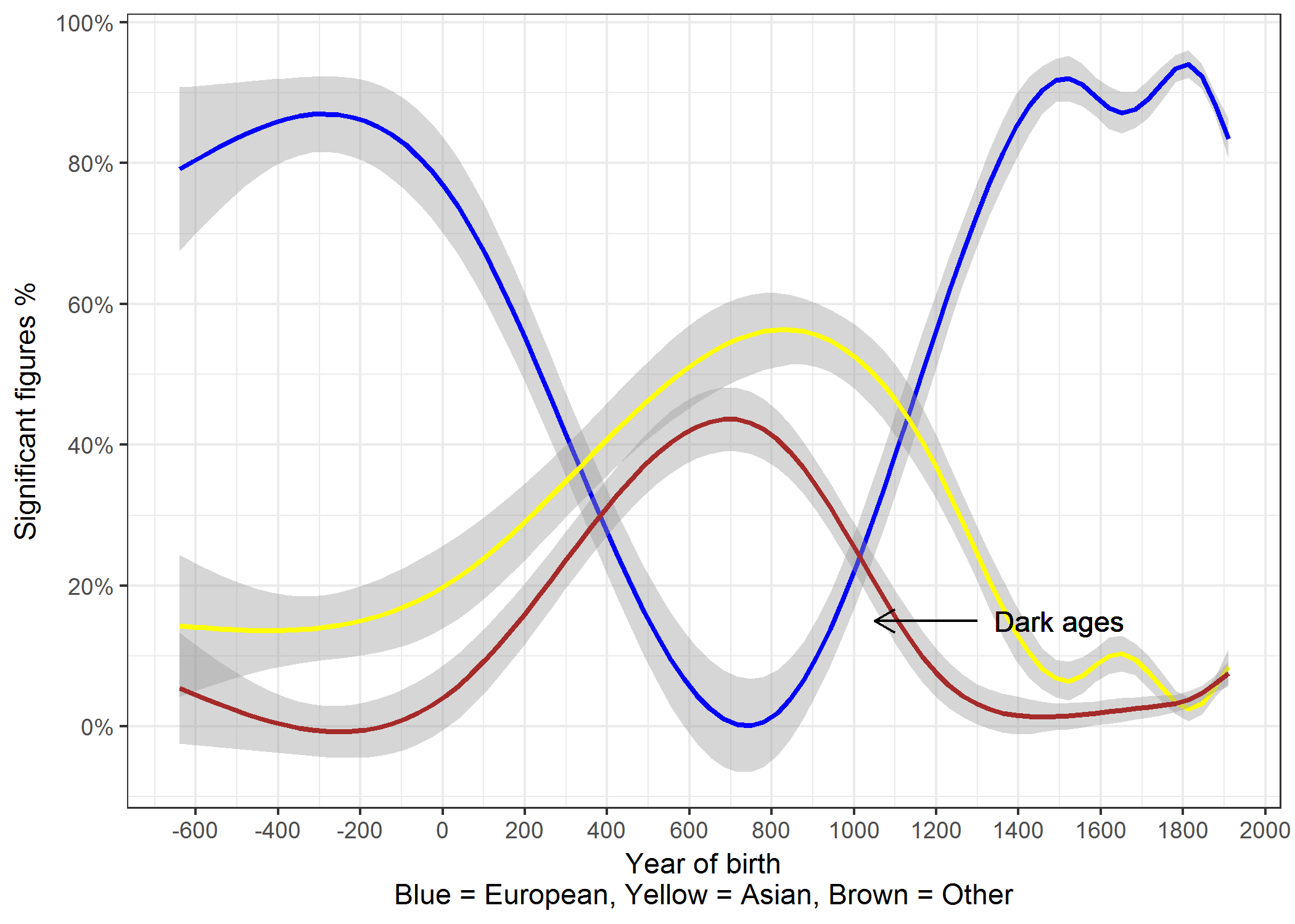 Graphed by Emil Kirkegaard, based on Charles Murray's Human Accomplishment data.
gwern also made some graphs.
Here is the same thing in absolute figures: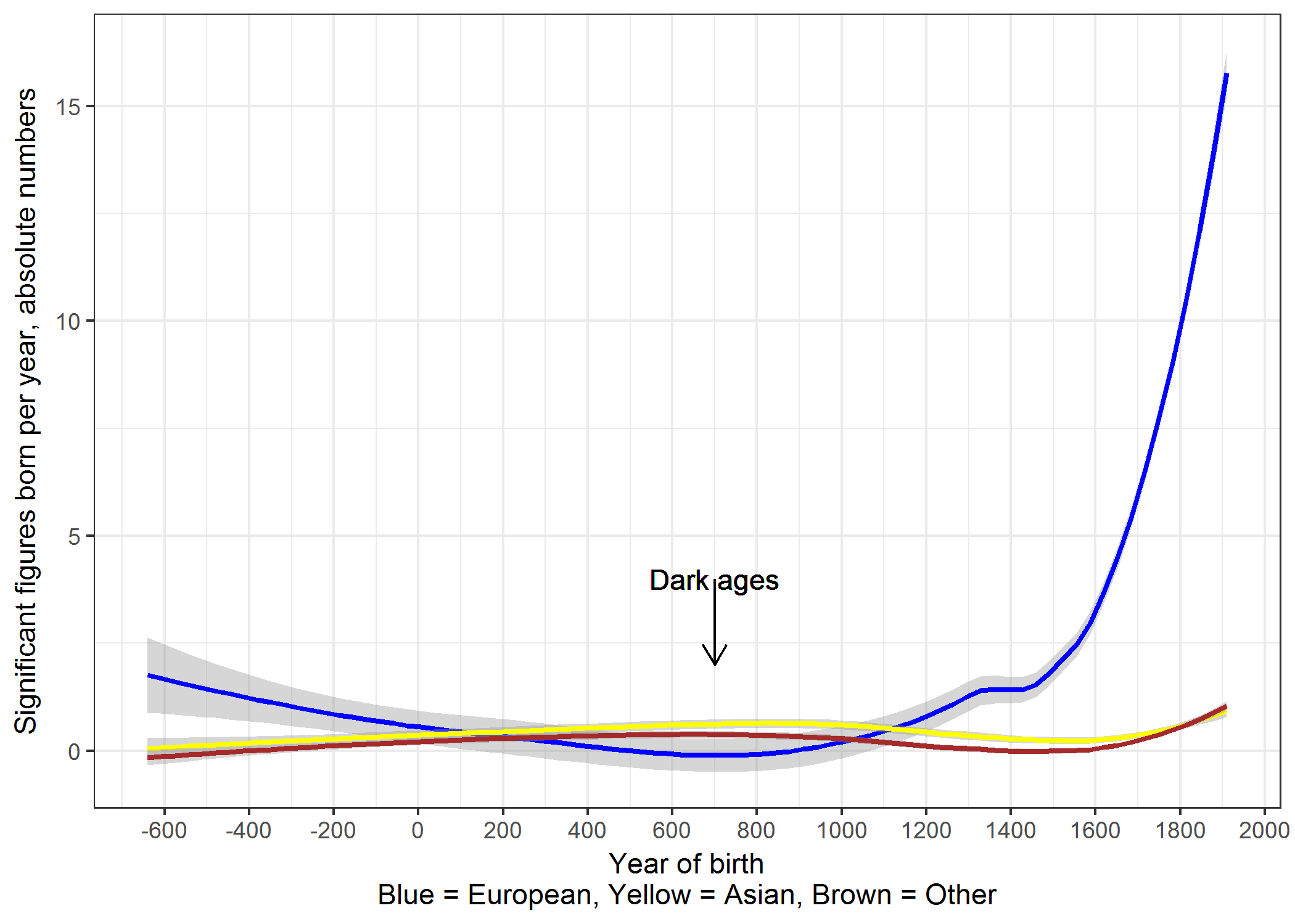 Consequently:
Dark Ages were definitely a real thing (in Europe), recent attempts to revise this regardless.
2. The age of Asian predominance lasted from the Crisis of the Third Century, when the Roman Empire fell into intellectual as well as political decline (Tainter: "increase in mysticism, and knowledge by revelation"), until about 1100, which coincided with the rise of medieval scholasticism, as opposed to the Renaissance, which is more commonly cited as the divergence point. In truth, at least as proxied by human accomplishment, Europe was already massively ahead even by the time of the Renaissance.
To do: Analyzing this wrt to demographic weight, historical literacy, and historical IQ levels (soon, potentially, with help of aDNA) .