The next installment of our Watching the Russia Watchers series at S/O features an interview with Peter Lavelle, the main political analyst at the Russia Today TV network, host of its CrossTalk debate show and Untimely Thoughts blogger. (He also has a Wikipedia page!) Peter is opposed to Western media hegemony, considering it neither fair nor useful, and firmly believes that global media should feature a diversity of voices from all cultural traditions; as such, the rise of alternate forums such as Al Jazeera and Russia Today are a boon for media consumers everywhere. Peter Lavelle actualizes this philosophy in his own CrossTalk program, in which controversial topics from France's burqa ban to the collapse of Soviet Amerika are discussed: agree with him or not, one can certainly never get bored listening. The serious Russia watcher is recommended to join his "Untimely Thoughts" – Expert Discussion Group on Russia.
Peter Lavelle: In His Own Words…
What first sparked your interest in journalism and Russia, and how did the twain meet?
The reason I started to write about Russia – circa 1999 – came about for two reasons. First, having an education in Eastern European and Russian history gave me a reason to write about where I lived. I didn't like much of what the commentariat was writing on contemporary Russia. The second reason was to earn some money, which later led to needing to make a living.
I came to Russia to live in late 1997. I was employed as an equity analyst at what was then called Alfa Capital. I was lured to Russia by my former boss (an American) I worked with in Poland. I never wanted to move to Russia – actually I must say I was rather adverse to Russia, having lived in eastern Europe for about 12 years. As a result of the financial crisis of 1998, I was given a generous severance package. This allowed me to stay in Russia for a while without worrying too much about money. In spring of 2000 I started to work for a small Russian bank. The money wasn't great, but at least the bank organized and paid for my visa. Plus, I had time to write now and then. It was at this time I discovered the JRL – Johnson's Russia List. I have been hooked on (even an addict to) Russia watching ever since.
So you ask "how did the twain meet?" I was furious with what some journalists passed off as serious analysis and commentary on Russia and I was given opportunities to express myself as a corrective to what I thought was awful journalism. The synthesis is me today (and not just regarding Russia).
My first stop was the Russia Journal. It wasn't much of a newspaper, but I sure did write a lot for it and really enjoyed it. Then UPI's former Moscow bureau chief asked me to come on board as a stringer – I was thrilled. That was the first time I called myself a journalist.
Later, I wrote for Asia Times Online and – yes! – for Radio FreeEurope/Radio Liberty. Being published in "Current History" was also a special benchmark for me as a journalist.
This was also the first time I started butting heads with the commentariat. I would like to point out that this is way before I had anything to do with Russian state (funded) media. Please remember my Untimely Thoughts newsletter was going full blast during all of this.
And for all those interested: I started to work at RIAN (2005) becauseI was tired of the "slave wages" UPI was paying and for problems associated with getting a new visa. Thus, I had very practical reasons to make this move.
It is simply not true I went to RIAN (later RT) due to "ideological" motivations. I had already settled in Russia and wanted to stay settled. My journalism in front of a camera today differs little from the journalism I practiced in print years before RT came into existence.
What were your best and worst experiences as a Russia journalist?
The highlight of my career to date in journalism, in which I include television, was covering Georgia's aggression against South Ossetia in August 2008. I was in the news studio hour after hour, day in and day out. I lived on cigarettes and coffee, and with very little sleep. Watching such a story from the start and unfold was exhilarating. I am proud to say RT did an excellent job and that we at RT got the story right from the beginning when other news outlets either got it wrong or played catch-up (following RT's lead of course!).
Having my own television program (aired three times a week) remains a great highlight. I dreamed (or day dreamed) of having such an opportunity at a very early age watching the Sunday political chat shows in the US. So dreams can come true, I suppose.
What is my worst experience? This will surprise you: not getting paid for my work. I have lost count of the number of articles I wrote without being compensated when I was still in print journalism. Today I can write for media outlets without asking for compensation – a wonderful position to be in.
I would like to also mention that while not directly under the category of "worst experience" I can say an on-going "unpleasant experience" is being called "Putin's mouth piece" or the "Kremlin's tool." I speak my mind, I have always done this. Anyone acquainted with my long lost friend – my Untimely Thoughts newsletter – knows I have changed very little over the years. Television has not changed me; it has only allowed me to amplify my worldview.
Who are the best Russia commentators? Who are the worst?
Who are the best? There are some really great ones – ones that come to mind immediately: Patrick Armstrong, Vlad Sobell, Thomas Graham, Eugene Ivanov, Dale Herspring, Stephen Cohen, Paul Sauders, Dmitry Sims, Anatol Lieven, Mary Dejevsky, and Chris Weafer (and of course you Anatoly!).
Who are the worst? I think it is pointless to answer this question. Among the commentariat there is a small cottage industry that regularly condemns me – everyone reading this interview knows who I am referring to. To this day not one aspersion said or written about me warrants my reply. These are small minded people and most of them are journalists because they lack the ability and talent to do anything else. These are the worst kind of people – they get along by going along. When it comes to writing about Russia, the majority of them don't have the guts to stand alone and speak up.
What is your favourite place in Russia? Is there anywhere you haven't been yet, but would love to visit?
I love and hate Moscow! Moscow is my home so I make the best of it. Because of my CrossTalk program, I very rarely travel anymore. In fact, I have seen very little of this vast country. I have visited various cities between Moscow and St Petersburg and down south as far as Chechnya. By my own admission, I should be better travelled after so many years. I am still hoping to make it to Vladivostok.
If you could recommend one book about Russia, what would it be?
Martin Malia's "Russia under Western Eyes" [AK: Click to buy] – I can't remember how many times I have read this great tome, but each time I do I learn something new to reflect upon.
Do you think today's Russian media environment is better than in 1999? The late 1980's? Are Russian journalists freer or safer than they were before?
Comparing Russian media of the 80's to the 90s to the 00s is not very constructive. The ending of Soviet era censorship was a great moment for Russians and Russian society. Some embraced honest and professional journalism; others practiced this trade with regrettable irresponsibility.
The way I look at Russia's media transition – and the journey is long from over – is through the prism of business models. In the 80s the state's monopoly had to be broken and eventually was. In the 90s the oligarchs divided up among themselves huge media empires – none ofwhich had any interest in real journalism or the social good. These media empires were political tools that terribly damaged journalism as a trade, profession, the political environment and even the world of business.
Since about 2000 (circa Putin), media in Russia is very much a business and a very profitable one at that! Today media caters more to audience interests and tastes – mostly entertainment (particularly when it comes to television). Is this good? Does this make a better society? Are people well enough informed? On the whole I don't see Russian media being all that different from other media markets in the world. Russians – like their global counterparts – are well enough informed about their environment to make rational decisions about their lives. There is plenty of diversity, though one has to make an effort to satisfy interests beyond Russia's mainstream.
As for the safety of journalists in Russia: this is a very painful and even shameful state of affairs. The police and judiciary need to do much more for journalists. Their inability to prosecute those behind high profile murders hurts journalism as a profession and public trust in state authorities.
Also, I want to point out that journalists are killed more likely because of "kompromat" being investigated or written about someone else's money – not politics in its normative sense. In Russia money is everything – politics is a sideshow that amuses Russia's hopelessly retarded liberal intelligentsia.
On balance, do you think Putinism was good or bad for Russia? (Try not to sit on the fence here).
I don't like the term "Putinism." There is no such "ism." Russia is going through what I call the "post-soviet purgatory" – and doing well at that by my estimation, considering the other post-soviet states.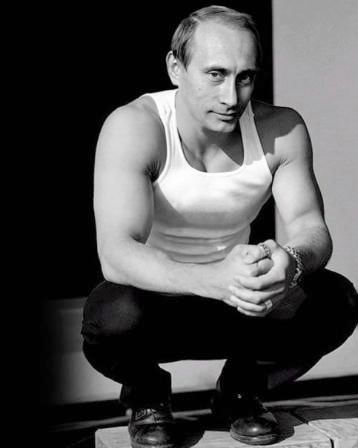 Vladimir Putin is the best thing to happen to Russia in its modern history – he is a rational person and a true patriot. Because of Putin, Russians are freer and richer now than any time since the Russian state came into existence centuries ago. Putin saved the Russian state from thieving oligarchs and their highly paid western advisors. Putin reconstructed the Russian state, was behind the creation of a middle class, and Russia's dignified turn to the world stage. And he rightfully fought terrorism in the Caucasus when the West hoped for the slow and painful collapse of the Russian state in the wake of the Soviet collapse.
Putin is also the indirect creation of western hubris and the gross irresponsibility of Russia's self-hating cappuccino-drinking liberals. Russia doesn't need to be lectured by an outrageously hypocritical West, especially American posturing. Putin is the antithesis of Western hypocrisy and history will be very kind to him. Russians give him a lot of credit and he deserves it.
How will Russia-West relations be affected by Obama's "reset" policy and Medvedev's new emphasis on modernization? Which was the main party responsible for their deterioration in the first place?
The so-called "re-set" is a media strategy and in a sense a fraud – it has nothing to do with reality or political facts on the ground. Washington caved to reality – the American empire is collapsing. To slow the inevitable, Washington needs Moscow's help. Out of self-interest Russia is willing to engage Obama. Pragmatic Russia today is helping Soviet Amerika out of a mess of its own making.
Most of the world's problems can't be resolved without Russia's involvement – Washington now acknowledges this. Moscow does not give a hoot about Obama or the US. What Moscow does care about is how the world will evolve as the US deals with its own and much needed, but rarely spoken about, perestroika. The US is in decline and Russia (along with the emerging world) is readying itself for the inevitable paradigm shift.
Lastly, Russia and the US are not enemies, but they are competitors at times. Competition is good for both countries – even when dealing with common problems facing the world.
If you could advise the Russian government to do one thing it isn't already doing, what would it be?
The Russian government claims it is fighting corruption (and there are signs of this), but it is not doing nearly enough. If Russia is to modernize itself to be competitive in the global marketplace, then it must to do more to fight this cancer. If this is not done, then history will pass Russia by.
HARD Talk* with Peter Lavelle
ANATOLY KARLIN: You are a fierce critic of US policy towards the Muslim world, and its enabling of Israeli expansionism and sidelining of dissenters like Robert Fisk and Norman Finkelstein. First, could you please expound on the similarities between Russophobia and Islamophobia? Second, why are Israeli policies towards the Palestinians / Hamas worse than Russia's towards the Chechens / Caucasus Emirate?
[youtube=http://www.youtube.com/watch?v=NUz14bvK4A8&w=480&h=385]
PETER LAVELLE: First of all, I don't like the terms Russophobia and Islamophobia – both terms are emotive and lack precision. That said, it is obvious that Russia and Islam today serve as the West's "other" – meaning both are feared because they are different and will not submit. It is the highest form of hubris on the part of the West to believe (even demand) that everyone in the world should be like the West. The fact is many in the world simply don't want this. They want good education, health care, prosperity, etc., but not necessarily Western values and certainly not Western (read: American) militarism. This really annoys the West, particularly poorly educated and poorly informed Americans.
Russia sees itself as its own unique civilization. This may or may not be true, but many Russians seem to think so. Islam is obviously a civilization different from the West. Islam is experiencing a resurgence and a great deal of this resurgence is the rejection that Muslims must become more like American, Europeans, etc. I blame Western mainstream media for misleading Western audiences about Islam and the Muslim world. Tragically this is part of the grossly one-sided reporting when it comes to Israel and Greater Middle East politics.
Russia is terribly misinterpreted and misunderstood in the West. Russia is presented as the loser in the Cold War and thus should act as a defeated power. Russia refuses to do this. This infuriates many in the West. The fact is Russia and Russians liberated themselves from communism! According to the Western discourse regarding history, Russia is not repenting for the past, thus it still must be the enemy. The good news is Russia is a political fact on the ground and the West has no choice but to do business with it.
You ask: why are Israeli policies towards the Palestinians / Hamas worse than Russia's towards the Chechens / Caucasus Emirate? You are asking me to compare apples with cement bricks!
The Israelis threw the Palestinians off their land and deny them their own state. Chechens have their republic within the Russian Federation, which is generously supported by the federal government.
Palestinians are less than second class citizens in Palestine, Chechens have the same rights as any other Russian citizen. Israel is a zionist state; Russia is a secular state protecting the religious rights of all citizens. Hamas was democratically elected; the Caucasus Emirate was not elected by anyone.
I could easily go on. As you can see I don't see there is much of a comparison.
ANATOLY KARLIN: In my question to you about Russia-US relations, you claim the "American empire is collapsing" and allude to "Soviet Amerika" (that's even the title of one your Crosstalk programs). Now it's no secret that the United States has its share of problems: an overstretched military, awning budget deficits, etc. Nonetheless, we need some perspective. The US economy is still much larger than that of its nearest competitor, China (which has lots of bad loans and will be devastated if it were to pull the plug on its prime export market). The Eurozone may already be on the verge of unraveling. As for Russia, its GDP is an order of magnitude smaller than America's.
So is it then reasonable to speculate about the collapse of Pax Americana, considering its current strength and the problems afflicting potential rivals? If it does collapse, which country or bloc will take its place, if any? Finally, have you heard of Dmitry Orlov's idea of "the Collapse Gap" between the USSR and America today?
[youtube=http://www.youtube.com/watch?v=usiu_EefUow&w=480&h=385]
PETER LAVELLE: Yes, I have come across Orlov's work and remain skeptical – he simply wants to the US to collapse. Everything you point out in your question is correct about the US. But you left out one important issue – the current weakness of America's democracy. There is no political will in America to live within the country's means. No one wants to sacrifice – and so many want too much without paying for it. This cannot last much longer – a couple of decades at best. America simply cannot maintain a global empire and prosperity at home. The only card up America's sleeve is the dollar at the moment, but there is every indication that it will be replaced by a basket of currencies by mid-century.
Who will lead in the wake of America's inevitable retreat? Hopefully the world will truly become multi-polar. Such a world is better for all of humanity. Multipolarity is better suited to dealing with issues such as climate change, food and energy security, non-proliferation, dealing with HIV/AIDs, etc. Today the world has to wait on all these issues because the US is very often the greatest barrier to positive change in world.
ANATOLY KARLIN: You say that you're not a paid shill because you are quite sincere in your beliefs: you're not "the man who $old his homeland", as alleged by Russia Today's (RT) former Tbilisi correspondant William Dunbar**. That may be so.
Nonetheless, many observers believe you and RT are hardly free of the same biases that you claim pervade the Western MSM. Though accusing you of being a "latter-day Lord Haw Haw" is surely extreme (as well as a reductio ad hitlerum), the perception definitely exists that what you call "challenging the Western media hegemony" is really just a euphemism for pushing Kremlin spin on unwitting Westerners.
First, do you think this is a valid argument? (If you use the "whataboutism" response, e.g. but the Western media is controlled too!, explain why you think that justifies Russia doing the same.) Second, if you still insist that you're not beholden to the Kremlin, could you make three criticisms of the Medvedev-Putin tandem?
PETER LAVELLE: I knew William Dunbar and know a few of the details connected to his departure from RT. He is entitled to his opinion, though they are not opinions I agree with. Indeed, he does claim I am "the man who $old his homeland." This only informs me that he knows little about me and my opinions.
So I will answer my critics on the compensation issue. Yes, I live a comfortable life in Moscow as far as a journalist is concerned, but that is not saying much these days! I am compensated because my work is hard, presenting truly alternative viewpoints, and promoting the station – no different from other television professionals around the world.
What does it mean to sell out one's homeland? I am American and proud of it. Being American allows me to dissent – and I dissent all the time! RT allows me to do this when most western media outlets could never dream of giving a journalist so much free space. My program CrossTalk is my creation and I am very thankful RT management supports me. I decide the program's topics and approve guests. I inform my boss what I am doing; I don't ask for permission.
I don't care what some disgruntled RT employee has to say about me. The same applies to others in the commentariat because their lack of talent or success. How often these days do I openly attack my critics? The answer is that I don't. I am attacked and vilified because of my employer, but not my message. That is cheap.
I do not speak for RT – I can only speak for myself and my work at the television station. And let me make it clear – I don't alway like every story RT broadcasts. At the same time I will defend the station's commitment to being different. Again being honest – some RT reports are a bit over the top. But this is a good thing in the end – we ask our audience one basic thing: Question More. We may not always get it right, but our intention is spot on.
As far as Kremlin spin-doctoring is concerned, all I can say that this assumption is laughable. I come across this accusation all the time, but after working at RT for almost 5 years I still don't see the evidence. Does RT present the government's point of view? Yes, of course it does (and many other viewpoints as well). But is this "Kremlin spin-doctoring"? Obviously Russia's political elite views the world differently from let's say the US. Why should anyone be surprised by this? Also, anyone who has watched RT will tell you that the station is not only about politics. How can non-political stories be "Kremlin spin-doctoring"? RT wants to be and is competitive. This is because it is consciously different from its competitors.
RT doesn't do the same. It is part of my job to watch the competition. I watch CNN, BBC, and Al Jazeera. CNN and BBC are wildly one-sided on most global issues compared to RT. Where I work you can come across opinions never heard by RT's competitors. I give Al Jazeera very high points for its coverage of the Greater Middle East (though not its Russia coverage). Thus, I have no need to use the "whataboutism" argument.
You want me to prove that I am not the Kremlin's slave and live to talk about it! I welcome this opportunity. You asked for 3 examples, well I will give you 10. Over the past 10 years Russia's leading politicians haven't done enough regarding:
Corruption at all levels.
Support of the older generation (pensions).
Repair of and construction of new infrastructure.
Support of small and medium size businesses.
Development of political parties.
Promotion of civil society's role in solving social problems.
Over reliance on the oil and natural gas sectors.
Introduction of a volunteer-only military and military reform in general.
Finding justice in so-called high-profile murders.
The lack of competition in the marketplace.
I could easily go on. Russia has a lot of problems, no different from ALL OTHER countries in the world.
ANATOLY KARLIN: Global warming [deniers / skeptics] (delete as needed) like Alex Jones, Piers Corbyn and Chris Monckton – all with fairly minimal scientific credentials – get prominent coverage at RT. The entire topic of anthropogenic global warming (AGW) is treated as a debate in which either side has yet to prove its case.
However, in the real world, there is a consensus: in a 2004 study, Naomi Oreskes concluded that 75% of papers backed the AGW view, while none directly dissented from it. (And the latest studies are almost always more pessimistic about the magnitude of future warming than "previously expected".) Given the sheer amount of evidence in favor of AGW, it seems strange to put a hereditary aristocrat who calls his opponents "Hitler Youth" and organizes witch hunts on the same pedestal as climate scientists. Even though more Americans believe in creationism than in evolution, news channels don't normally give equal weight to both sides in that "debate", do they?
So I'm at a loss how to explain this. Does RT want to get the scoop on the Western media, even at the cost of its own credibility? Or were you guys told to spin up Climategate because global warming is expected to benefit Russia? Or do you really believe that the AGW "debate" is still far from "settled"?
[youtube=http://www.youtube.com/watch?v=wAvpH-dOP5A&w=480&h=385]
PETER LAVELLE: Again you are asking me to speak for RT – I am not RT's spokesperson. And to be frank, I find your "Or were you guys told to spin up Climategate…" insulting. The fact is many of our viewers are interested in climate change. RT follows its viewers.
Nonetheless, I am glad you ask about AGW. I have done two programs on the subject – a topic I want to learn more about. I have no problem having Piers Corbryn and Chris Monckton on my program. Could you debate them? My other guests were actually quite keen to debate them. Let me be clear about something: RT gets credibility because it gives air time to different voices. And you are right, there really is no debate on American television. That can't be said about my CrossTalk program and RT. Speaking about different voices: I may be one of the most prominent backers of dissent in the world of television today! I am proud of that.
ANATOLY KARLIN: Thank you for answering four very HARD questions. I'll go easy on the last one. As you told us earlier in the interview, you dreamed of having your own TV program from an early age. Your wish came true. There are many who share your dream. Some of them might even be reading this interview! What advice would you give them on becoming a made man or woman in journalism? (The mafia reference isn't entirely whimsical: from a distance, the profession does appear distinctly cliquish.)
PETER LAVELLE: This is the hardest question of all. All I can say is if you really want to be a journalist (including a TV journalist) you have to make a huge commitment. The competition is enormous and at times talented. Be different because you really are – not because being different might sell. Start blogging and pitching your material. Be prepared for rejection – many times over before things start to happen. Stay away from attacking individuals – staying with your convictions will be enough. Don't try to become famous, that will come with hard work and honest and fair beliefs. Be willing to learn from others. And lastly stay away from journalists – a caste of people who, for the most part, aren't worth even having a cup of coffee with.
Back to the Future
Many Russia watchers don't like to put their money where they mouth is. Though I'm sure you're not the type, feel free to confirm it by making a few falsifiable predictions about Russia's future. After a few years, we'll see if you were worth listening to.
Ok, Peter Lavelle's predictions:
The current tandem will rule for the foreseable future – which is a good thing.
The next election cycle will go smoothly – parliamentary and presidential. Fingers crossed Russia's political parties will mature some.
Russia will continue to recover and grow during the on-going global slump. If the US and Europe experience another turn-down, Russia will be spared.
Over the next few years, Russia and its eastern European neighbors will continue a robust process of reconciliation.
Russia will have to step in to play a greater role in the Greater Middle East as Washington is anything but a fair broker.
Russia will not continue down the path of pressuring Iran regarding Tehran's nuclear program – Russia-US relations again will be strained (though nothing like during the Bush years).
Russia will continue to expand its influence in the Western Hemisphere, though not as a direct competitor to the US.
NATO will start to seriously listen to Russia (as most European capitals will pretend they have never heard of Saak!).
Mainstream western media will continue to get Russia wrong — that is an easy preduction!
Eventually, Putin will be blamed for the oil spill in the Gulf and creating the HIV/AIDS virus.
Do you plan to revive your Untimely Thoughts blog? Could you throw us a bone about any other projects you may have in the works?
What about the future? I am having a new website created to mirror my CrossTalk program. There, I intend to return to blogging in a big way in September.
Anatoly, thanks for the interview!
And thank you too, Peter, for a brilliant interview that gives fans and critics alike a lot to chew on!
If you wish me to interview you or another Russia watcher, feel free to contact me.
* A note on HARD Talk: My job as an interviewer is be a contrarian and even a "devil's advocate" of sorts; to air common, common-sense or germane criticisms of the interviewee's arguments and worldview, REGARDLESS of what my opinions might or might not be. (For instance, though I criticized Peter Lavelle's views on the collapse of "Soviet Amerika", I've made the same arguments on this very site: e.g. see here, here). I hope this clarifies things for the angry person who wrote me the email accusing me of Russophobia (LOL) in my HARD Talk with A Good Treaty.
** UPDATE August 14, 2010: William Dunbar has since deleted his only comment at that Facebook Group, which is reproduced below:
William Dunbar: hi, i just resigned from RT because i was being censored about georgia, i was the tbilisi correspondent. i have to say this is among the best groups i have ever seen on facebook. peter used to have a profile, i guess he left because it was another example of the double standards of the biased western media… or maybe putin prefers myspace
After I contacted him, Dunbar said that 1) he never alleged that Peter Lavelle is ""the man who $old his homeland" and that he left the Facebook group after reading this interview, 2) the last sentence is an inside joke between Dunbar and Lavelle that is "light hearted and not had absolutely nothing to do with how much Peter may or may not be paid", and 3) he thinks that Peter Lavelle "is a true believer", albeit his "commentary is objectionable, prejudiced and misleading."