Am in London again (that that I particularly want to be), will probably visit Aarhus, Denmark in mid-May (conference). Thinking of going to Denmark by train through the Netherlands, finances permitting. I have yet to visit the Dutch.
I have finally picked up my copy of Heiner Rindermann's Cognitive Capital here. Will hopefully soon add to James Thompson's and Emil Kirkegaard's reviews.
Assuming there is no international crisis, I'll get the Portugal post up very soon.
Novak Draskovic has translated my large Ukraine article into Serbian: Украјина још није умрла, а кад ће не знамо
---
Featured
* Cathedral Chronicles:
International adoption doesn't make international IQ gaps vanish, but it plausibly cuts them in half.  And remember – unlike classic childhood interventions like Head Start, the gains last into adulthood instead of fading away.  What other viable, lasting treatment for low IQ is even remotely as effective?
Seems to confirm intuitive deductions that global B/W gap is 50/50 environment and genetics.
UK government says Russia spreads fake news via Twitter bots, the only Twitter "bots" it cited were actually two real people, one of them the famous @PartisanGirl.
UK government falsely accuses two Twitter users of being Kremlin bots and the Guardian reprints without fact checking. Both users say they are now considering suing. One, @Partisangirl is a very well known Syrian Youtuber in Australia. https://t.co/ePYZY5D6Zl

— WikiLeaks (@wikileaks) April 20, 2018
Syria Strike 2018 aftermath:
Powerful wh40k vibes.
Russian military history blogger writes about Russian MoD-sponsored trip to Khmeimim Airbase, Syria. You don't need Russian to appreciate the photos.

Emil Kirkegaard: Corvus Intelligence
Within this parvorder, the genus Corvus (ravens and crows) is an outlier at over eight standard deviations above the avian mean, by far the highest of all genera.
---
Russia
Close to 20 million IPs continuously blocked [usher2.club]
Affecting cloud services used by enterprises
Knowledge of VPN spreading from political freaks who read marginal liberal and nationalist webzines to normies
Failure to block Telegram itself
Hilariously, many of the aforementioned liberal and nationalist webzines are now no longer blocked [ping-admin]
I suspect if anything does the Putin regime in, it will be this sort of stupidity and institutional degradation. Note that Roskomnadzor's annual budget is more than 10% of that of the Russian Academy of Sciences.
Paul Robinson reviews Timothy Snyder's propaganda book about Russia (Putin, Dugin, Glazyev (!), Prokhanov (!)) as fascist.

Prime Minister Sargsyan has resigned in Armenia following the protests. Whether this is a routine power shift or a color revolution will be seen soon (my bet is still on the former).

Russia might open a military base in Somaliland. If true, this will have some fascinating historical precedents.

Mark Feygin has been disbarred. Since he is a political activist masquerading as a lawyer, moreover one who exploits his clients to advance his political objectives, this comes 5 years too late.

Large collection of maps and infographics about the Russian 2018 Presidential elections [in Russian].

Kommersant: Israeli Repats [in Russia], via Dmitry.

Even relatively good Russia watchers often don't know the most elementary things:
https://twitter.com/akarlin88/status/987785823046205440
---
World
Polish Perspective comment on dwindling EU subsidies to Poland and why it could help Poland play a more independent role.

Steve Sailer:
---
Science & Culture
https://www.youtube.com/watch?v=cQ54GDm1eL0
---
Powerful Takes
As Thorfinnson said, this man married well.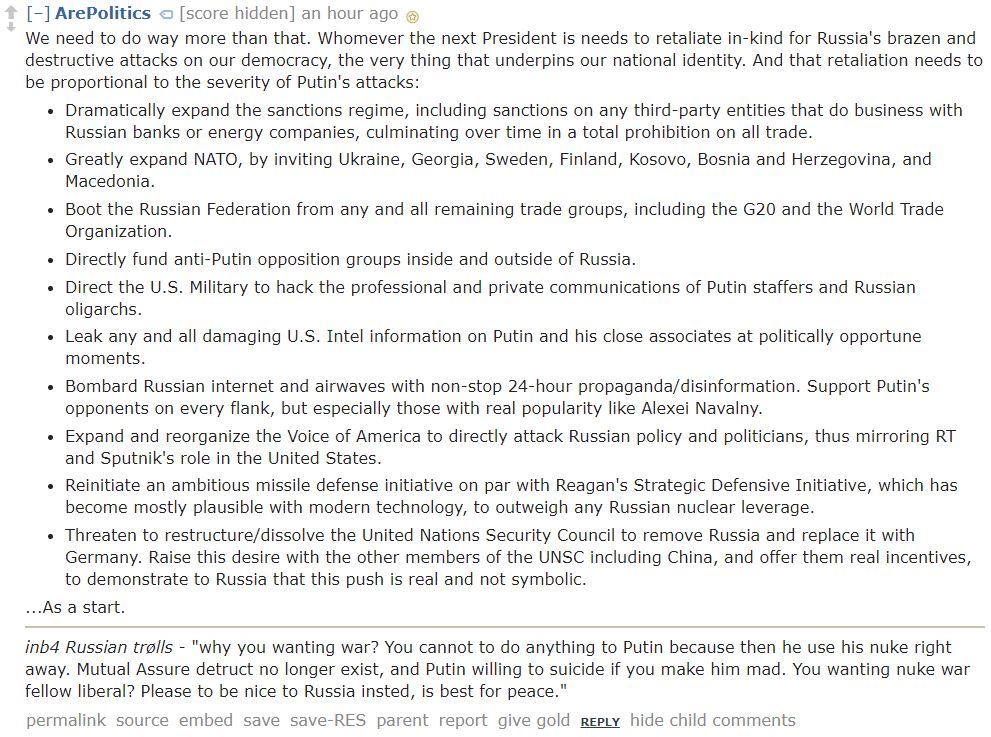 Peak /r/politics?

Georgian svidomism:
https://twitter.com/akarlin88/status/988605525834321925
---