Ilya Glazunov, one of Russia's great painters is dead at the age of 87.
The "official" art of the modern age is an aesthetic desert; a postmodernist joke that celebrates fraudsters and degenerates, and benefits art dealers and billionaires. Yet there are still men of idealism, far from the cameras and the accolades of handshakeworthy critics, who labor on, creating Great Art for this lost age, and ages yet to come.
Ilya Glazunov was undoubtedly such a man, capturing the "spirit" of Russia's 20th century on canvass with a flair that no-one else has matched. A nationalist of monarchic and Orthodox inclination who was alternatively persecuted by and accomodated for by the Soviet regime, the unloosening of social and political strictures following its collapse – especially in tandem with the dark backdrop of the despair and moral anomie of the 1990s – offerd Glazunov the scope to realize his full potential.
It is unclear who will carry on his legacy. Pavel Ryzhenko, a pupil of his, was the prime candidate, until his untimely death in 2014 from a heart attack at the age of 44 (his life's work is now tirelessly propounded by his widow, whom I met at an exhibition a few months ago). That said, he headed an academy that churned out dozens of graduates trained in his style of realistic painting every year, so there is a good chance that some of them will rise to deserved prominence.
His website where you can view many of his works:  http://glazunov.ru/en
A longer, more comprehensive article about him by Russia Insider's Ricky Twisdale.
---
Tsarevich Dmitry, 1967
Mystery of the 20th Century, 1976. (Its display in 1988 was one of the first steps towards Solzhenitsyn's rehabilitation).
The Roads of War, 1985.
The Legend of the City of Kitezh, 1986.
Eternal Russia, 1988.
In Memory of Wife, 1994. (His wife committed suicide, a trauma he only managed to artistically address eight years after the event).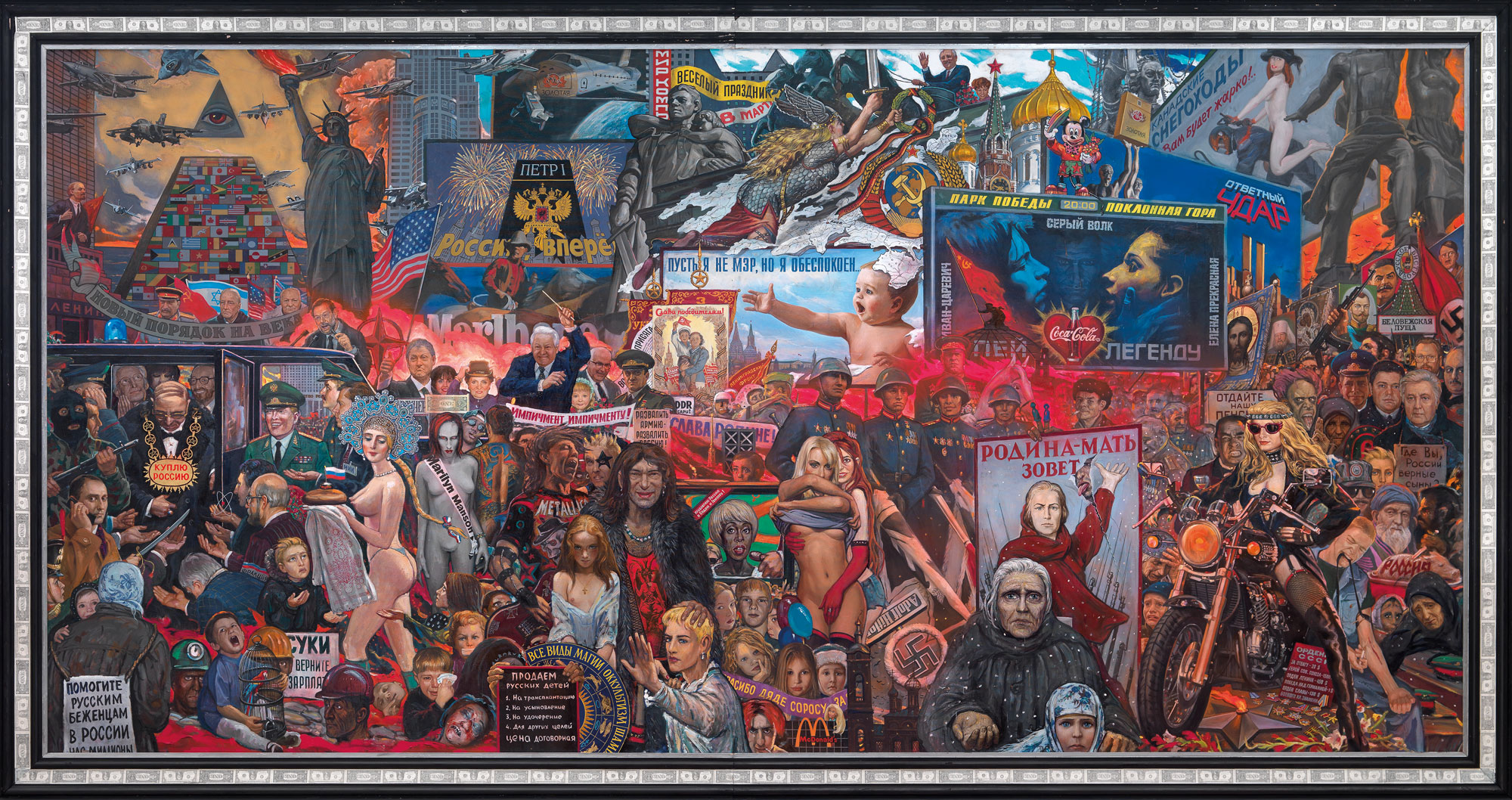 The Market of Our Democracy, 1999.
Dekulakization, 2010.