There's a lot of interesting data in the recent PEW poll on public attitudes to gene editing research, though it's really just the increasing intelligence part (4th column) that's of civilizational significance.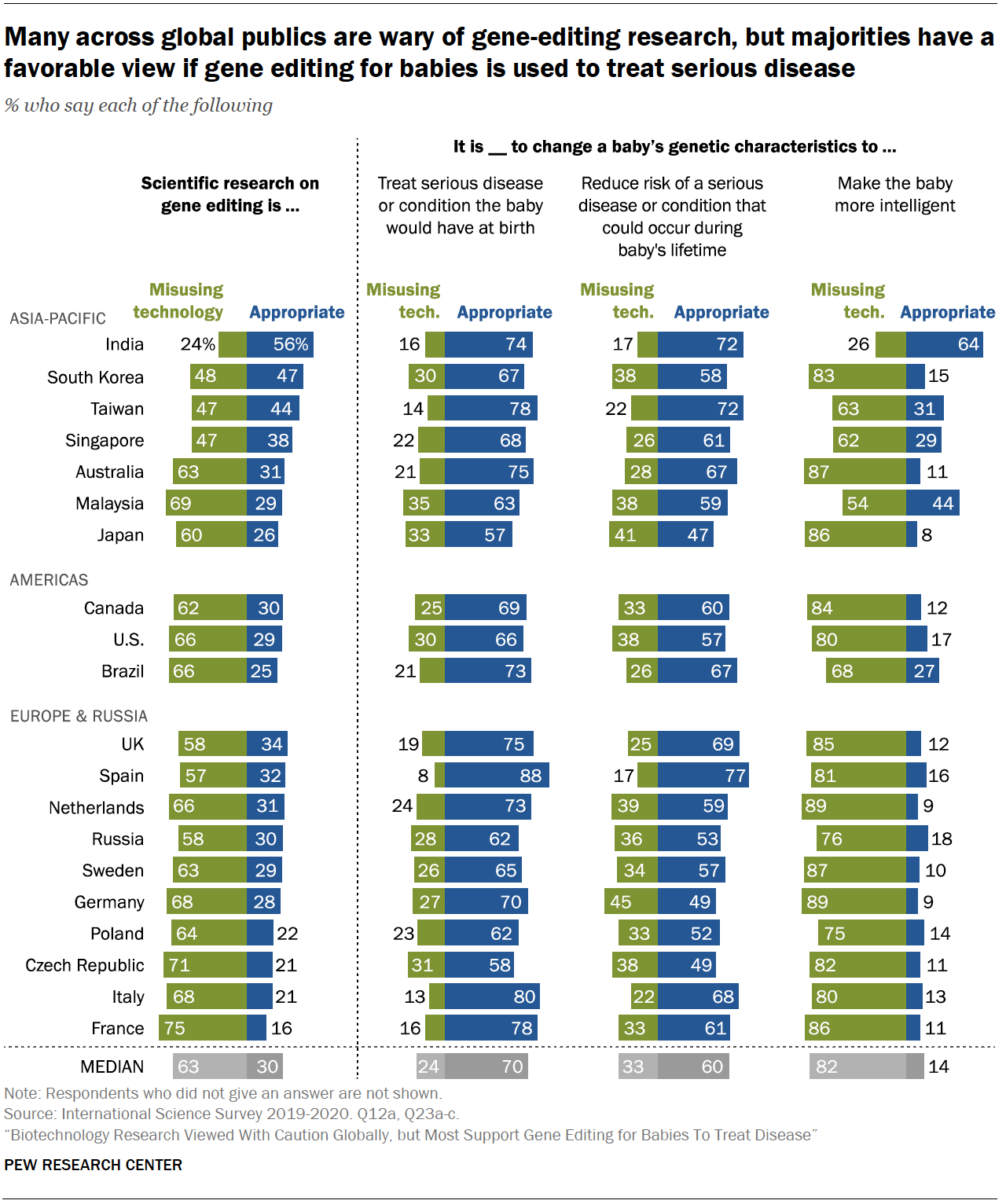 Gene editing for IQ is still a philosophical discussion at this stage, despite very fast progress in the relevant fields. So these numbers are likely to change in all sorts of ways when more concrete things are brought to the table.
Even so, it's worth reiterating a wider point I've made before. We basically have three choices for the coming century:
Large-scale eugenics programs
Create an AI superintelligence and hope it doesn't eat us
Allow gene editing for personality traits
Alternatively, we can opt for the assured dysgenics-driven collapse of civilization into a neo-Malthusian idiocracy. (Or getting brutally outcompeted at the national level if other major countries go ahead while yours doesn't).
---
China is missing from the PEW poll. However, another 2018 poll found it at a surprisingly low 23%, which is not that far away from Europe and North America. Here are some other historical polls.